PC Baseball Shirts! It is almost time for PC Baseball! You have the option this year of short sleeve, long sleeve, hoodies, sweatshirts, or a short sleeve soft style v-neck tee. They are royal blue with white graphic and lettering. Please complete the information on the attached form and return to the elementary or high school office no later than Monday, February 7th. The orders will be counted and ordered by noon. There will be NO LATE ORDERS ACCEPTED. Payment is due with each order. Make checks payable to PC Activity Fund. If you are sending cash it must be the EXACT AMOUNT; we cannot make change. Please support your PC Baseball team!

The games tonight in Hampton will only be Junior High Girls and Senior High Boys. The Senior High Girls game has been canceled. Games start at 5:00 PM.

PCSD: Games tonight vs Gurdon have been postponed until a later date. Games Thursday vs Foreman have been canceled. Woodlawn has been scheduled for this Friday, January 21st here at PCHS. We will also move Sweetheart court to this Friday. Ceremony times will remain the same.

PCES: This is a reminder that baseball and T-ball forms were sent home Wednesday. There is a mandatory PARENT MEETING Tuesday, January 18, 2022, in the school auditorium at 6:00 PM. Masks are required while inside a school building if you are within 3 feet of another individual.

PCSD: Due to the increased number of positive Covid cases and exposures, along with other health related illnesses among students and staff, Parkers Chapel School District will shift to virtual/AMI packets for the following dates: Thursday, January 13th & Friday, January 14th. Per the school calendar, the district is closed Monday, January 17th, for the MLK holiday. In-person classes will resume Tuesday, January 18th. School will remain in session today with regular dismissal time. After dismissal today, all indoor school facilities will be closed until Tuesday, January 18th for cleaning purposes. For more information, visit our website that will be continually updated.

Covid Attendance Guidance from the Nurse: Any student that has two or more of the following symptoms : *congestion, *sore throat, *persistent coughing, or *headache; or one of these symptoms: *fever 100 or above, *diarrhea, or *vomiting - should not attend school. Students with these symptoms will be placed on the virtual learning list. Students with these symptoms should see their physician for a diagnosis. Students may return to school once they are symptom free and meet covid re-entry guidelines according to our school nurse. If there is a family member with symptoms and they are being Covid tested, the student is not allowed on campus until results are provided to the school nurse. Please notify the school at 870-862-4641 ext 114 if your child has any of these symptoms or meets these guidelines.

Tonight's games will only be Junior High Boys and Senior High Boys starting at 5:00 pm. All girls games have been postponed until a later date.

Correction - Sweetheart will be Thursday, January 20th & the makeup game against Fordyce is Janury 27th

The game scheduled for Friday, January 14th against Bearden has been postponed. Sweetheart will now be on Thursday, February 20th. The ceremony times will remain the same for that day and before the game. The makeup game against Fordyce has been resheduled for February 27th.

Effective immediately: Masks are temporarily required for K-12 students (unless students are able to properly social distance the required three feet in the classroom), staff and visitors, and are indoors or on school transportation. This includes traveling in hallways between classrooms. This requirement does not apply to outdoor activities, actively participating in athletic activities or while actively eating or drinking. We will review this requirement at the February board meeting. This policy does not supersede the Test to Stay program or any other current ADH guideline. Masks will be required for all indoor athletic events.

CORRECTION!!! JANUARY 7th...All basketball games for tonight, Friday, January 7th, at Parkers Chapel have been postponed until a later date.

A cell phone was turned in to the elementary office this morning. If you lost one this morning or you know someone that lost one this morning, please contact the elementary office at 870-862-4641 ext 130 and describe it. You will need the passcode to unlock it for identification of ownership.

Ms. Becky's bus will be a few minutes late this morning.

Parkers Chapel Elementary Car Line: Students must enter & exit cars on the side next to the awnings. If you cannot adjust your passenger seating arrangements to accommodate this, please park and walk your child to the crosswalk. Students may climb past car seats. etc. to exit on the passenger side if necessary. Also, no phones are to be used when in the car line. Phone use in the car line will result in being excluded from using the car pickup line. Student safety is a priority.

The elementary students are helping collect canned food items for the Salvation Army's kitchen. We will be collecting through December 15th. Please send anything you'd like to donate with your child, or you may drop off sacks at the elementary office and we will get them to your child's classroom for the competition count! Thanks for helping with this community project! (We are working with two high school groups on this project.)

Wednesday, December 8th @ 6pm, Parkers Chapel First Baptist Church will be presenting their annual Thanksmas meal in the Student Ministry Building for all families with students in grades 7th-12th. Coach Chris Lovell will be the keynote speaker. He is the men's head basketball coach at East Texas Baptist University and one of the most sought after student communicators in the nation. The annual Turkey/Christmas meal for the students will be served. Ham, Turkey, Ribs, Chicken and all the other fixins.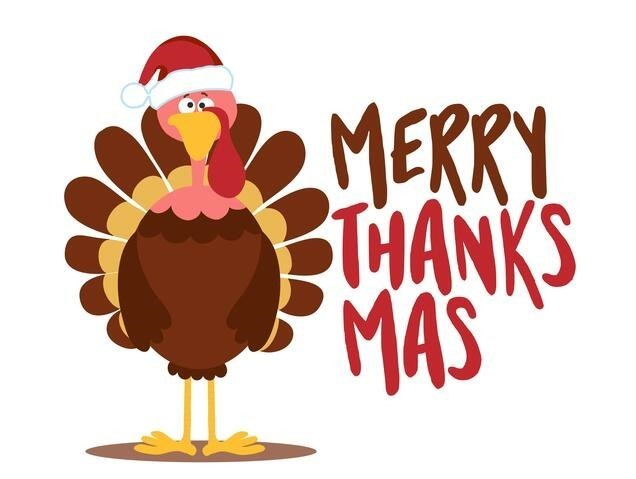 Parkers Chapel High School Semester Exam Schedule - December 2021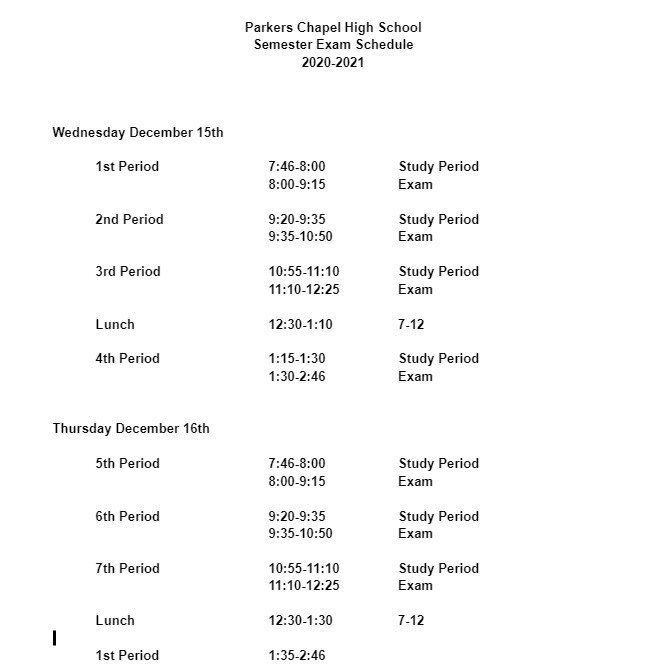 If your child rides the Westside Bus and / or attends Westside Aftercare, please make arrangements for someone to pick your child up at the PC Campus this Friday afternoon at our regular dismissal time. Westside aftercare will be closed this Friday due to a death in their staff family. Our thoughts and prayers are with them and Mrs. Lisa's family.

MakerSpace & eXtreme Drug-Free Youth are sponsoring a Canned Food Drive Contest from November 30th - December 15th. All cans/food collected will be donated to our Salvation Army Soup Kitchen. The Elementary Class and the 1st Period Jr./Sr High School Class that brings in the most cans wins a Spudnut Party!!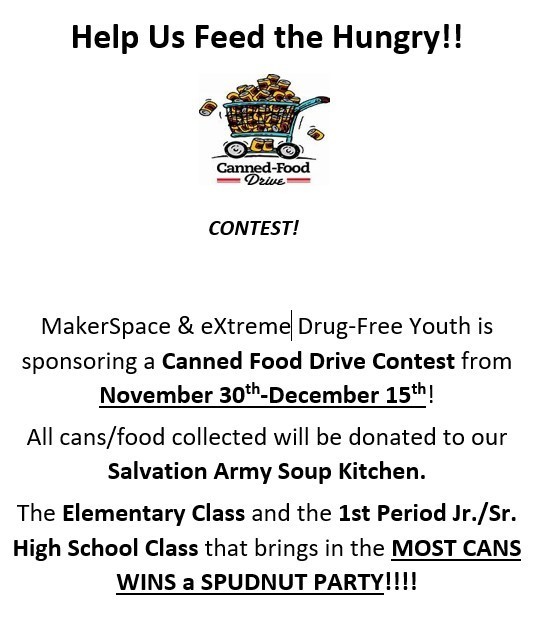 Please join us tonight for a presentation about the dangers involved with phone apps, social media, etc. and how it is tied to human trafficking in small town America. 6:30 PM in the auditorium. Information is not age appropriate for young children. Door prizes will be given away at the end of the presentation.