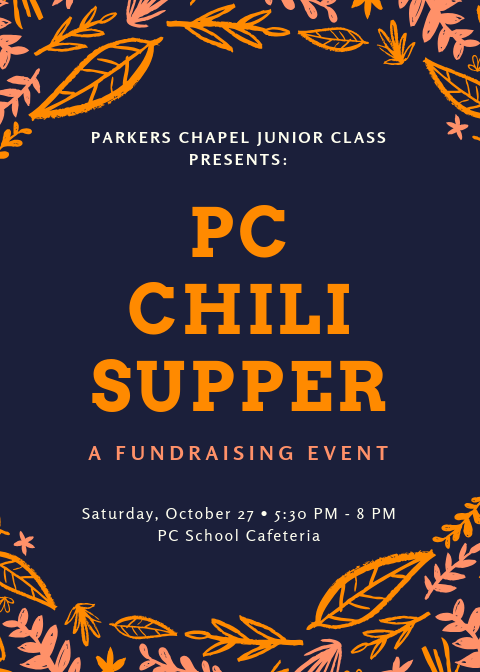 PC Chili Supper
Jessica Brown
Friday, October 12, 2018
Parkers Chapel JR Class will be holding their annual Chili Supper Saturday, October 27th at 5:30 to 8pm at the school cafeteria.
The evening will kick off with traditional chili, hot dogs, nachos, cake and candy when Bingo cards are bought. Supper will be followed by Bingo until 8pm.
Prizes will include gift cards to businesses in the community, a television, Yeti products, and a Keurig! Bring the family and enjoy a fun filled night of food and prizes while supporting Parkers Chapel High School fundraiser for 2019 JR/SR Prom.